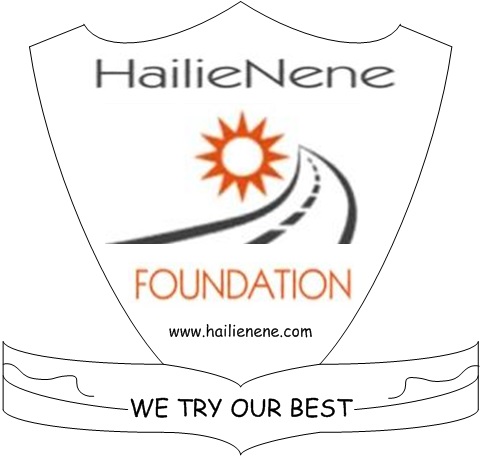 Visit us at : Mary Thiphe Street (formerly corner of Francois and Cato Manor Roads), Cato Manor, Durban
Call us on: (031) 268 4444 or Share Call: 086 0860 CAO / 086 0860 226
For a copy of the CAO Handbook entry 2013, please click here.
One Form! One Fee! One Office! … easy!
The Central Applications Office processes applications for first time admission to Universities in KZN. Check our programme list to find out more about study opportunities at: Universities - University of KwaZulu-Natal (UKZN), University of Zululand (UniZulu), Universities of Technology - DUT (Durban University of Technology), Mangosuthu University of Technology (MUT), FET Colleges (Further Education & Training) - Elangeni FET College, Majuba FET College, Umfolozi FET College and Private Colleges - Berea Technical College, CTU Training Solutions, Central Technical College, ICESA Education, Institute for Quality Education, Training & Development, IStudent, MANCOSA, Oval International Campus, PC Training and Business College, Regent Business School, Rosebank College, Springfield FET College. Apply for any of these online here, or download an application form. Check out 'Don't know what to study?' if you need help in deciding on your career or subject choices.
AVAILABLE BURSARIES FOR 2018/199!!!
List of FET Colleges in South Africa
Understanding the South African three kinds of higher education institutions:
These are ''traditional'' academic universities that offer mainly degrees, have high numbers of postgraduate students and conduct a lot of research. They tend to attract young people who are intensely curious and like learning for its own sake, or are keen to enter a profession such as medicine that requires them to attend a traditional university. The undergraduate qualification obtained from these institutions are Bachelors Degree (BSc, BA, BCom, etc, with post-graduate qualifications such as, Honours, Masters (MSc) and Doctors Degree (PhD).

Comprehensive universities:
These are new institutions that, in most cases, combine a traditional university and a university of technology. They are for students who may want to combine academic and career-oriented studies. They offer both diplomas and degrees and, in most cases, a very wide range of courses.


Universities of technology:
These were formerly known as ''technikons''. They offer certificates, diplomas or degrees in technology, do some research and lead students more directly into a career. They are aimed at students with a good idea of the job they want to do, and who are smart and practically – minded, or specifically those who are keen on career field such as textile technology, which is only offered by universities of technology.
The undergraduate qualification obtained from these institutions are National Diploma (ND), with post-graduate qualifications such as, Bachelor of Technology Degree (BTech), Masters of Technology Degree (MTech) and Doctors of Technology Degree (DTech).
Universities and Universities of Technology in South Africa
If you plan on an Engineering Career, this might be worth to read

The Engineering Council of South Africa (ECSA) is a statutory body established in terms of the
Engineering Profession Act, 2000 (Act No. 46 of 2000)
. ECSA's predecessor was established by the Engineering Profession of South Africa Act, 1990 (Act 114 of l990).
ECSA sees itself in partnership with the State and the engineering profession to promote a high level of education and training of practitioners in the engineering profession so as to facilitate full recognition of professionalism in the engineering profession, both locally and abroad. It enjoys full autonomy although it is accountable to the State, the profession and the public for the fair and transparent administration of its business in the pursuit of its goals.
However, in pursuing this goal, ECSA has an implied responsibility to ensure that the interests of the profession (the practitioners) are also promoted. The interest of the public and the country can only be served properly if a profession is healthy and strong. For this reason ECSA promotes the well-being of the voluntary societies which are active in engineering. Since the societies are the instruments through which the interests of the practitioners are served, a good balance between "public interests" (ECSA) and "own interests" (Societies) should be maintained.
ECSA's vision is to ensure that South Africa enjoys all the benefits of a strong, competent, growing, sustainable and representative engineering profession, able to provide all the expertise necessary for the socio-economic needs of the country and to exert a positive influence in South Africa
Our mission is to create the circumstances in which society is confident that the engineering profession in South Africa is able to carry out the functions necessary for the socio-economic growth in the country.
ECSA achieves this objective through:
• Setting and monitoring of standards to International norms;
• Certifying and ensuring the competence of individuals through registration;
• Ensuring quality of engineering education through accreditation;
• Regulating professional conduct; and
• Growing the profession in quantity and quality in partnership with stakeholders.
Tel:
(011) 607 9500
Fax (General):
(011) 622 9295
Fax (Accounts):
(011) 616 1855
Fax (Admin):
(011) 607 9556
Fax (Legal):
(011) 607 9547
E-Mail:
engineer@ecsa.co.za
Physical Address:
1st Floor, Waterview Corner Building
2 Ernest Oppenheimer Avenue
Bruma Lake Office Park, Bruma
Johannesburg
2198
Road Map >>
Postal Address:
Engineering Council of South Africa (ECSA)
Private Bag X691
BRUMA
2026
Employment trends in RSA
All the above content is supplied by PACE.
Bursaries and Scholarships

NOTE:

THE SPONSORED AUTO-ADS FOLLOW THE BROWSING TREND ON YOUR IP ADDRESS. i.e. If you spend a lot of time searching " houses", the pop-up ads will mostly be on houses. The Hailienene.com administrator is not liable for any impressions that might be created by the ads.